Cambridge

Medical Ltd
Welcome to Cambridge Medical. Looking for Care Home Supplies? You've landed in the right place. Here you will find everything you need. Our huge range of products includes incontinence products, paper hand towels, disposable aprons, medical gloves dry wipes, moist wipes and everything else you need.
We are committed to providing the best all round care for all of our customers and all of their needs.
With an excellent Customer Services team to respond quickly and efficiently to your orders, full Technical Support for any product enquiries, and a Warehouse Team to ensure all our goods go out on a next day UK wide delivery Service, we pride ourselves on our ability to supply excellent quality products at Value For Money prices.

Our success is based on quality, service, flexibility and competitive pricing.

 



Incontinence Specialists
As incontinence specialists, we offer a wide and comprehensive range of incontinence products so that whatever your need may be, we have the right product for you.
Our incontinence pads offer a full range of absorbencies to suit your needs.They protect against leakage, use non-rustle backing to maximize discretion, breathable backing to allow air to flow and maximize skin integrity, and super absorbent powder to neutralize odour.
They also include wetness indicators,dermatologically tested to be hypoallergenic and all products are latex free.

 
Why not check out our disposable vinyl gloves? Or our disposable adult bibs? You'll find everything you need here at Cambridge Medical. We're here to help with all your Care Home Supplies!


 
Featued Products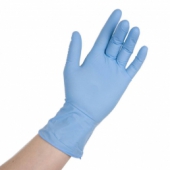 Nitrile Gloves, Powder Free Mediuml Code: CAM1015-M
Our disposable gloves are manufactured to the highest standard. Routinely inspected and tested to exceed the requirements of the European Specification EN455 part 1 (freedom of holes) and part 2 (Physical properties). Class 1 Medical Device.

100% Nitrile for users who are sensitive to Latex. Completely Latex free, powder free & puncture resistant. Textured for improved grip.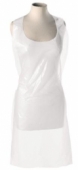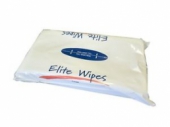 Elite Dry Patient Wipes 32x100 Code: CMDWE30L
Elite Dry Patient Cleansing Wipes are an economical solution that combine softness with a high absorbency. Made with natural vicose fibres and contains no harmful chemical binders. Suitable for sensitive skin.

Size: 30x33cm
Case Quantity: 32 x 100